While many have declared, "Always be Closing" to be dead, the reality is we should always be leading our customers through the sales funnel when they are on our website. Whether it's on a blog post, landing page or your homepage, your only goal is to build enough trust and to give just enough information so that your visitors turn into customers.
If you are a Launch27 user, a big part of that is directing them to your booking form. If you have followed Rohan's method for optimizing MaidsInBlack's homepage, a large part of his conversion success is due to the interactive slider above the fold that gives users an instant price and directs them towards the booking form.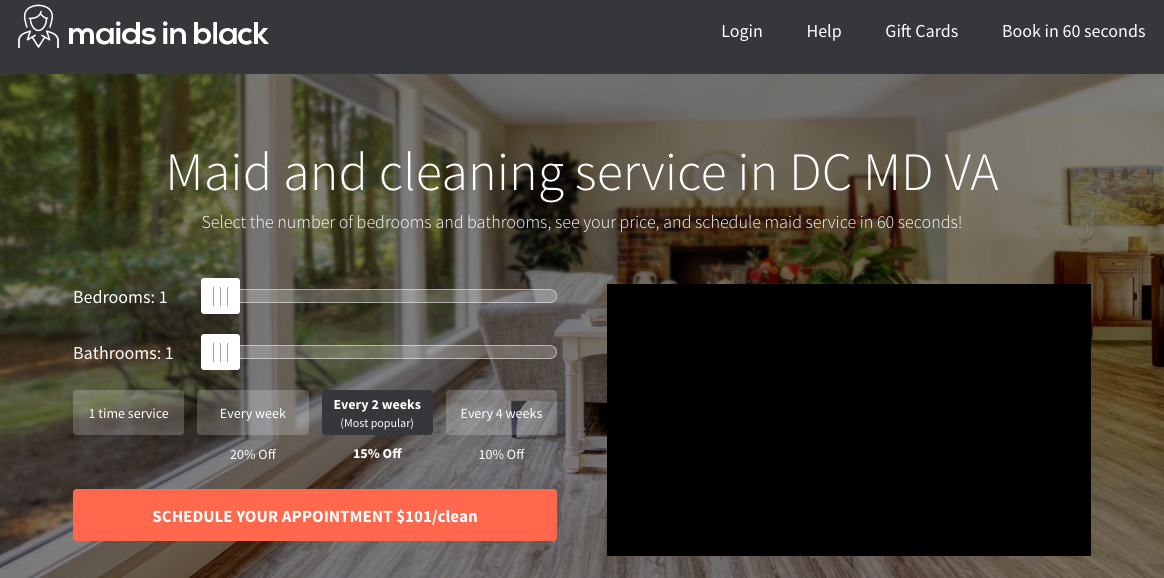 Because we are all about turning visitors into customers, we decided to build an app that would help you do the same thing.
Our new Launch27 slider app allows you to add a booking slider on any page.
 Want to add it to your homepage? Check.
Want to add it to a blog post or landing page? Check and check.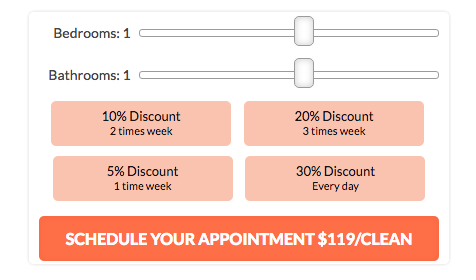 Here's how.
Log into your Groovejar account and make your way over to our newest app Groove Slider.
Here you can configure your slider to look and function how you want it.
First add your call to action text and enter the URL to direct users to your booking page.
Then change your button colors to match your brand.
Once that is done, configure your slider to work with your website. Here you can add the prices of your different options or add new variables by logging into your Launch27 account, creating the variable and then copying and pasting its parameter into the field.
Click here to watch the video on creating new parameters (coming soon).
After you have created your app, paste your script into your code like you would with any other GrooveJar app.
Once that is done, your Slider widget will appear on your website and will direct your users to your booking form with the parameters they have chosen already filled out.