At GrooveJar, we are passionate about helping you grow your e-commerce store as efficiently as possible. Therefore, we set out on a mission to find out what tools a store owner needs in order to drive sales, keep customers coming back, and support their efforts to successfully grow their business. We asked some of the top Shopify experts the simple question:
"What is your number one recommended Shopify app?"
While the advice varied, most experts were in agreement regarding the types of apps needed to succeed:
Abandoned Cart
Website Theme
Fraud Protection
Email Marketing Campaigns
Reviews Generators
Email Collection Tools
Read on for more detailed answers from our panel of experts, and make sure to vote for your favorite tool!
When it comes to growing revenue and retaining your customer base I believe that capturing visitors' emails is a critical part of running an e-commerce business. For this reason, my favorite Shopify app by far is GrooveJar.
Its fully customizable pop-up tool effectively transforms your visitors into leads you can target. It has helped us collect 280% more leads for the average client, simply using the psychological principle of urgency to push visitors into entering their email and subsequently sending them to the appropriate funnels. GrooveJar is the low-hanging fruit most e-commerce businesses aren't yet taking advantage of.
Talent, intuition, creativity, determination and hard work will only take you so far in today's world. If you really want to maximize your success, you need to focus on analytics too. Analytics is the process of analyzing data and producing insights that will help you make better decisions. Yawn. Alright, so it's not sexy, but it delivers results. I own a collection of online companies that generate multiple 6-figures per year, and analytics is a big reason why they're successful. It helps me to understand what I need to start doing, continue doing and stop doing.
You can use analytics to see what social media content is performing the best, so that you know what to post next. You can use analytics to see what products are generating the most profit, so that you know which ones to increase marketing for. You can use analytics to see how many of your sales come from new customers vs. repeat customers, so that you know who to focus on more. You can use it for everything.
There's a famous quote that goes, "what gets measured gets managed." So if you want to manage your success instead of just hoping for it, use analytics across everything you do. My number one Shopify app is an analytics app called 'Compass', but I'd also recommend having any other analytics apps that give you a better understanding of what you're doing.
My favourite Shopify application is Ali Packet, a Chrome Extension which tells you how much it costs to ship to different locations and whether it's even possible to ship to this particular location. It's completely for free and can be added to your Chrome browser easily.
My favorite app is actually a premium theme: Turbo from Out of the Sandbox. To my knowledge, it is the best theme made for Shopify and packed full of features that shopowners using other paid or free themes normally have to install and pay for monthly, so it pays for itself in a few months – there is a OOTS blog post that covers this in detail. I really enjoy installing this for clients – it makes me look much more talented than I actually am!
My expert tip:
Don't underestimate the value of content marketing and SEO. It takes patience and steady work, and the results will only start showing up after several months, but in the long run it's much better than limiting yourself to Facebook Ads and other paid traffic, which will go away once you stop making Zuck happy. When you start counting monthly visitors from Search in the thousands, you'll remember this.
I'd have to say our number one Shopify app that we install in every single Shopify store we own is Signifyd. (Or another fraud protection app).When we launched our first couple of successful stores there for a couple months where we would actually wind up paying out more than we took in due to fraudulent chargebacks from customers.
Sadly the way the system is set up today there is 100% buyer protection and absolutely no seller protection in place. If a customer decides to keep your item and get their money back there's no stopping them, especially if you're accepting purchases through PayPal, who essentially covers buyer's remorse. I'll never forget the numerous hour-long phone calls with PayPal support reading aloud the racial slur and threat-filled emails from customers openly admitting they were simply stealing back their money and keeping the products. This only resulted in PayPal expediting the process and siding with the user for whatever reason. I became so fed up with this nonsense and wound up completely removing PayPal from all of our Shopify websites for a while.
All this has ended thanks to using Signifyd fraud protection. Signifyd essentially does in-depth security checks on each order placed through your Shopify website. They also offer free manual evaluation if requested. If the order passes their test it's given a 1-100 score based on that information. If it does receive a passing grade Signifyd will guarantee reimbursement if a fraudulent chargeback is filed against you. This can literally make or break a new store with the time and money it saves you. They also cover PayPal disputes within a certain time frame. The PayPal claim process is slightly more convoluted and time-consuming with the excess information you need to provide, but it's worth it. You can sign up on their website or start by installing the app from the Shopify app store.
I hope this tip can be an answer to prayer like it was for me when some of our most successful shops were breaking even due to chargebacks and PayPal disputes.
When it comes to running a Shopify store I think building an email list will become your biggest asset in the future. Think about it for a second, a list of customers you can email any time you want!
Over the last 12 months, I've built a massive customer list and to manage that I use a Shopify app called Contact Flow. Technically, it's not a specific Shopify app. It's more of an email system, but they do have a Shopify app of their own that you can install on your Shopify store to easily integrate. Contact Flow is an all-in-one email system where you track sales, run an abandoned cart campaign and send newsletters. This is by far my favorite app because you can really dial down into extra profits without doing too much extra work.
Abandonment Protector Plus. This app generates the highest ROI for my stores. You can use other email apps for abandoned cart sequences but this app gives me the best open rates and delivery.
I use a 3 email sequence to help win back the sale. Abandoned carts account for about 60-80% of all online e-commerce sessions so it's critical that you work on winning these back. This app makes it easy and simple.
My top recommended Shopify app is Beautiful Abandoned Cart Recovery. It's cheap and does a lot of super important things that have a direct attribution to your bottom line, like abandoned cart emails, lead opt in, social proof and more.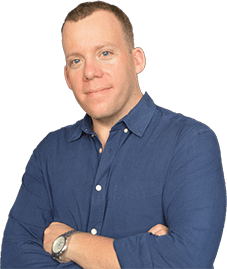 If I were choosing my number one Shopify app based on what has provided our stores with the greatest lift in revenue, I'd have to go with Klaviyo. Email marketing adds about 30 – 40% to our monthly sales volume and Klaviyo's deep integration with Shopify makes it extremely simple for us to create, automate, and track all of our email automation campaigns.
I use 20+ Shopify apps on my store and each one serves a function in the optimization and traffic for my online stores, so it's difficult to narrow down just one app, but if I had to pick the #1 most important app, it would be Yotpo reviews.
Everybody knows how important reviews are to selling products online. Amazon certainly knows this, that's why they put so much effort and resources into building their library of reviews for all their best sellers. Yotpo is better than other review apps because it integrates nicely into the Shoptimized theme, which I use for all my Shopify stores. It sends automated review emails to customers and their premium plan offers additional features like social media sharing automation and other social proof functions that are key to closing sales online.
There are so many amazing apps that provide all sorts of different superpowers. For merchants marketing on Facebook and Instagram, I always recommend the Shoelace app. It automates retargeting store visitors who have shown real interest in buying. The dashboard lays out how much you have spent on retargeting ads and the total sales that have resulted from them. Simple and effective. I especially love their new Journeys feature for more subtle retargeting.
Thomas Holmes is the author of Shopify & You, the ebook on Shopify, and also a Shopify Expert.
What is my number one must have app? First, let me explain why your store is absolutely going to die if you don't use this app. Your e-commerce business will live, breathe, and die by your ability to gain repeat customers that buy over and over again. Without that, you're constantly struggling to bring in new customers through your virtual doors. The main way to gain trust and rapport is based on the relationship you build with your email list. That is what allows your business to flourish, and maintain repeat sales without even having to advertise anymore! How can you collect emails then? To put it simply, that's where Privy comes in.
Privy allows you to offer a pop-up email collection box to offer a valuable discount code, or anything more specific that your audience will deem valuable to them (enough to put in their email address to get access). This could be a $5 off coupon for their first purchase, or even a free PDF for your "7 best fit tips to get shredded" if you run a fitness store. This is a crucial step in your business to acquire leads that can turn into sales today, and for the days to come.
When it comes to apps on a store you want the tools that are going to bring you the most value, results and of course, make your life easier. With that being said, my number one Shopify App has to be MailFunnels! Why so? If at least 30% of your sales aren't coming from email marketing, then you're simply not leveraging the power of your leads and recapturing lost sales. I love MailFunnels for this because it allows you to set up automated abandoned cart or post-purchase email sequences with their drag and drop builders within a matter of minutes, leaving you with a high converting email that is ready to be sent out for you 24/7/365 without the pain of having to send broadcasts daily.
It's super easy to use and helps one of the most pivotal facets of any store with a perfect balance between automation and results. You can sign up for 14 days free here.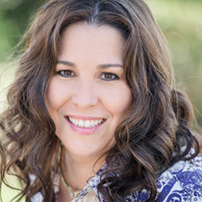 I have tried many apps over the years and Convertfly is my favorite. It is super intuitive to use and is "set it and forget it." In May alone, it increased my sales by $3386 by automating Facebook messenger offers and growing my subscriber list. 
My #1 Shopify app right now is Privy. I have always preached one thing and that is "the money is in the list" and especially when it comes to e-commerce.
This app is the best thing anyone can use to build an email list and I love how it has so many features that gives the user a huge room to play with and the bigger the list they have the more promos they can run and build a loyal clientele. But I would highly recommend building a complete email automation sequence beforehand because if you build the right sequence the visitors will be making you money from all angles.
I would have to say that anyone that's just starting with their Shopify store should download the app Lucky Orange. In a nutshell, this app allows you to view customer actions taken on your website. When I say view, though, I mean literally. You get to watch a real-time recording of exactly what each customer does on your website.
There are quite a few benefits to this that are super valuable, especially if you're just starting out. First, you are quickly able to identify if there are any glaring problems with your website, such as slow load times or difficult navigation. Additionally, you are able to see a heatmap of where your customers go most on your website, which allows you to identify what your most popular pages or products are. It just really helps you see details that you may otherwise miss entirely.
My short description of it doesn't do it justice, as I could go on for a while about the benefits of this tool. I'd highly recommend downloading it (there's a nice free trial) and seeing how cool it is for yourself!
The best application depends on requirements.  My top 5 are OCU, Carts Guru, ReCart, Wheelio, and Klaviyo/ Mailchimp. It is really hard to pick just one, however for a brand new seller, ReCart would be the best.
I'm going to go with a product review app that marries UGC by way of adding photos to the review called Loox.
People buy a ton of products just by simply seeing other people wearing or holding products on sites like Instagram, Pinterest, Snapchat, and Youtube. Loox takes that approach by allowing the reviewer to also upload a photo of themselves wearing or using the product along with the text explaining why they love it. This is extremely powerful for merchants to increase their sales and overall traffic to their Shopify stores.
The first app that comes to mind is Orderly Emails.  This may not help with conversion but it definitely takes your store experience to  the next level!
Orderly Emails replaces Shopify's default emails and offers refreshing layouts that match your store and that you can customize. You can even add upsells or offers in your emails.  I have been setting it up for a few clients now and it's so easy. New clients get very excited when I explain what the app does and show them the clean and professional look of the email layouts.
It's a simple app, but I think we'd go with OrderlyEmails by Forsberg+two. The reason being that the number one request from our client's is a styled and optimized email notification suite and for us this app is the best tool for the job. It just does one thing well. Easy to install and straight-forward to configure. Its one-off cost is super affordable and Shopify merchants love the 'Magic Designer' tool. Bjorn (the founder of Forsberg+two) is a great guy and handles support excellently.
My favorite app has to be Order Metrics. It allows you to track your profits day to day, and stay on top of your numbers.. this is crucial for any store owner and this app presents one of the easiest solutions. I use it every single day.
Which expert's suggested Shopify tool is your favorite?